Dettagli

Visite: 884
Ciao a tutti,
da lunedì 2 Maggio è nata la nuova Community per IT PRO che prende il nome di ICTPower e di cui sono il Lead. Questa Community ha lo scopo di lavorare e collaborare con tutti coloro che hanno in comune la Passione per la tecnologia e vogliono condividere competenze, esperienze, pubblicare annunci tecnici ed erogare eventi in collaborazione con Microsoft.
In più abbiamo anche un grande interesse nel collaborare con esponenti e Community di prodotti non necessariamente Microsoft, in particolare legati al mondo dell' Open Source.
Io e gli altri membri della Community abbiamo deciso di intraprendere questo lungo ed entusiasmante viaggio mossi dall'Entusiasmo (con la E maiuscola) e dalla voglia di mostrare "Tutto il potere della tecnologia in un unico portale", come recita il nostro motto.
Per rimanere sempre aggiornati e, perché no, far parte di una appassionata famiglia vi invito a visitare il nostro sito web www.ictpower.it.
Vi aspetto!
Nic

Dettagli

Visite: 797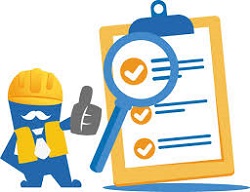 E' stato pubblicato oggi il l'Hotifix di Aprile 2016 per il pacchetto MDOP (App-V e UE-V), che risolve diversi bug.
Per Microsoft User Experience Virtualization (UE-V) 2.1 SP1, questo hotfix risolve il problema generato dalla modifica del desktop wallpaper legato ad un errore COM che ne impedisce di fatto poi la sincronizzazione.
Per Microsoft Application Virtualization (App-V) 5.1 RTM, questo hotfix package risolve i seguenti errori:
Issue 1: App-V crashes on Remote Desktop Services (RDS) when dynamic configuration causes a policy update.
Issue 2: Custom configurations for existing entitlements are overwritten.
Issue 3: Added ETW log to detect when file has incorrect "FILE_EXECUTE" permissions.
Issue 4: App-V template for UE-V is missing registry keys. See Microsoft Authored UE-V Settings Location Template for App-V 5.0 Client for the template fix.
Per maggiori informazioni potete visitare la pagine ufficiale della KB 3144445 – April 2016 hotfix rollup for Microsoft Desktop Optimization Pack (https://support.microsoft.com/en-us/kb/3144445)
Nic
Dettagli

Visite: 1023

Dear Nicola,
I am delighted to welcome you to the Microsoft Regional Director program! Your nomination has been accepted and as the Global Program Director I am looking forward to you joining our worldwide community of unparalleled technology thought leaders. Our Western Europe field team is also extremely excited to have such an outstanding individual working with them to better understand and engage the IT Professional Community.
The competition for admission to this program was intense. Your selection is a tribute to your deep technical and business knowledge, your community leadership, and your ability to connect with Microsoft customers, partners, prospects, and product group professionals.
Your 2-year RD term begins April 4, 2016.
Once again, congratulations!
I Regional Director sono appassionati di tecnologia indipendenti che si impegnano nel trattare ed evangelizzatrice una o più delle tecnologie Microsoft in una particolare nazione. Forniscono anche un prezioso feedback a Microsoft sulle tecnologie emergenti e sono invitati a seminari e conferenze per parlare di tecnologie di loro competenza.
E' davvero un onore fare parte di questa ristretta comunità di soli 150 Membri al Mondo.