Dettagli

Visite: 2434
Realizzare un'infrastruttura affidabile per App-V 5.0 richiede una conoscenza approfondita di tutti i componenti in gioco. Essenziale diventa quindi far riferimento a questa documentazione:
App-V 5.0 Capacity Planning:
App-V Best Practice Analyzer:
Performance Guidance for Application Virtualization 5.0:
App-V 5.0 Supported Configurations:
Planning for the App-V 5.0 Server Deployment:
Ovviamente non dimenticate di dare un'occhiata al documento più importante: Planning for High Availability with App-V 5.0 che potete leggere qui http://technet.microsoft.com/en-us/library/dn343758.aspx
Come già sapete è possibile distribuire App-V in diversi modi:
App-V Management e Publishing Server
System Center Configuration Manager 2012 SP1 e successivi
Stand-Alone
Nella figura qui sotto sono indicati, nel caso di un' infrastruttura completa, quali componenti devono essere ridondati: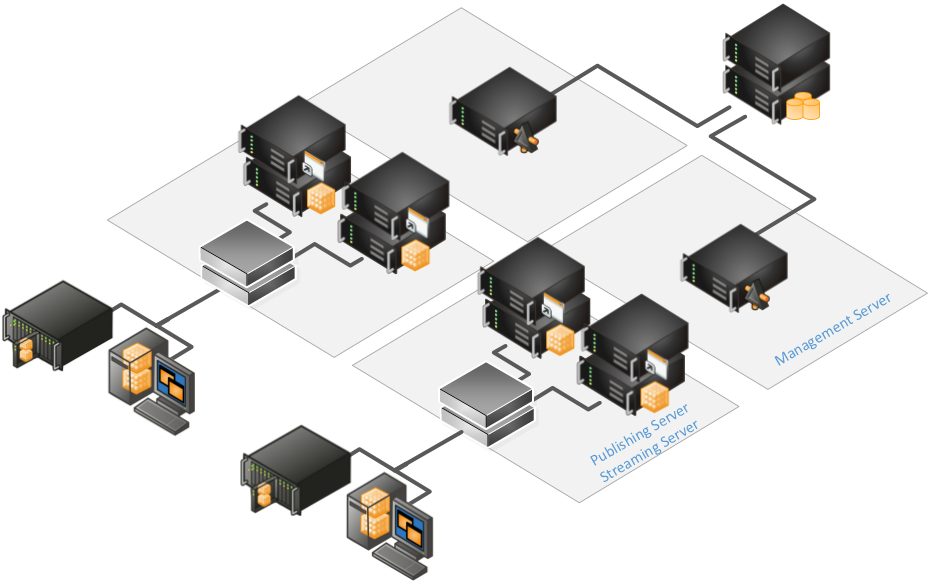 I livelli critici di Ridondanza e Disponibilità sono:
Content Stores

le cartelle dove vengono salvati i package che poi possono essere distribuiti via SMB oppure HTTP/S

Publishing Server

Applicazione basata sul web, facile da scalare e che richiede poche risorse

Session Host

Critici nel caso abbiate anche i Remote Desktop Services ed esponete le applicazioni all'esterno, anche per i dispositivi mobili

Database

SQL potrebbe essere un single point of failure
A questo punto ho deciso di raccogliere una serie di risorse che vi possano aiutare a configurare meglio la vostra infrastruttura:
Client Configuration
Installer Switches
PowerShell
Group Policy
Client Configuration Settings
Server Configuration
How to Deploy the App-V 5.0 Server Using a Script
How to Install and Configure the App-V 5.0 Management Server
How to Install the Management and Reporting Databases on Separate Computers from the Management and Reporting Services
How to install the Reporting Server on a Standalone Computer and Connect it to the Database
How to Install the Publishing Server on a Remote Computer
How to install the Management Server on a Standalone Computer and Connect it to the Database
How to install the App-V 5.0 Database and Management Server using SQL scripts on the DB
Buon lavoro!
Nic
Dettagli

Visite: 2065
Questo è il quarto premio che riceviamo a dimostrazione del grande impegno che mettiamo nelle nostre attività. Grazie a tutti i ragazzi che hanno collaborato per il raggiungimento di questo successo!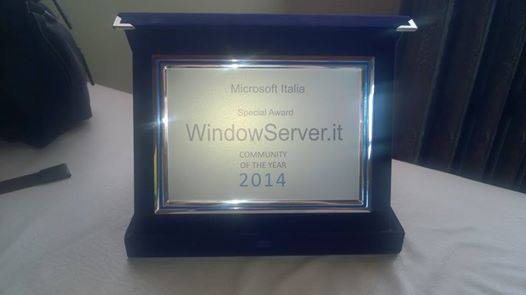 Dettagli

Visite: 1924
E' stato pubblicato ed è disponibile per il download l'Hotfix Package 5 for Microsoft Application Virtualization 4.6 Service Pack 2 (KB KB2971989).
Problemi risolti in questo pacchetto di hotfix
Durante l'installazione di SP2 di App-V 4.6 e App-V 5.0 SP2 sullo stesso sistema operativo e all'avvio di Internet Explorer all'interno dell'ambiente virtuale App-V 4.6, Internet Explorer non può accedere al contenuto del pacchetto App-V 4.6.
Se il Service Pack 2 di App-V 5.0 è presente nel sistema, App-V 4.6 eseguirà solo i processi con un file eseguibile dall'unità virtuale (ad esempio unità Q) e App-V 5.0 prenderà in considerazione tutti gli altri processi. Quando Internet Explorer viene avviato dal sistema nativo, App-V 4.6 non considera Internet Explorer come un processo virtuale, anche se Internet Explorer viene avviato all'interno dell'ambiente virtuale. Pertanto, Internet Explorer non può accedere a contenuto del pacchetto App-V 4.6.
Per questo stesso problema è stato rilasciato per App-V 4.6 Service Pack 3 (SP3) l'hotfix 2897394
 Nic
.