Come annunciato qualche giorno fa nel post Welcome to Server Application Virtualization sul nuovissimo blog The Microsoft Server Application Virtualization team blog, nella nuova versione di System Center Virtual Machine Manager 2012 ci sarà anche Server App-V.
Server App-V, basato sulla tecnologia ormai consolidata di App-V, permette di poter virtualizzare le applicazioni server utilizzando Server App-V Sequencer, senza modificare il codice sorgente delle applicazioni. Le applicazioni virtualizzate potranno quindi poi essere distrubuite ai vari server o integrate direttamente nelle immagini di cui fare il deploy.
il Server App-V Agent provvederà poi ad eseguirle in maniera virtuale, esattamente come accade ora sui nostri client. L'Agent può essere distribuito direttamente usando la console di System Center Virtual Machine Manager 2012 oppure utilizzando Powershell (tantissime le nuove cmdlets aggiunte). Tutti gli eseguibili li trovate nella cartella C:\Program Files\Microsoft System Center Virtual Machine Manager 2012\SAV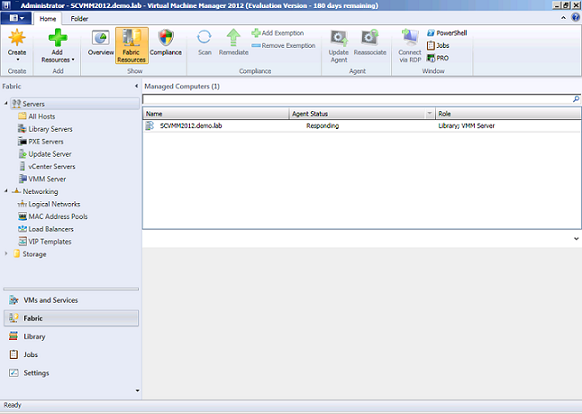 Server App-V sarà anche offerto come tecnologia complementare a Windows Azure, la soluzione di Platform As A Service (PaaS) offerta da Microsoft.
Maggiori informazioni su Server App-V potete trovarle nella documentazione su Microsoft Server App-V Beta.
Se invece volete approfondire le novità di SCVMM 2012 potete leggere l'articolo SCVMM 2012 Beta Overview.